cool, cooler - thermal management
Thermal management takes a decisive role in engine cooling today. It helps to reduce fuel consumption and emissions. Besides that it is affecting the driving comfort and increasing the driving safety. Especially the environmental compatibility is in the spotlight nowadays.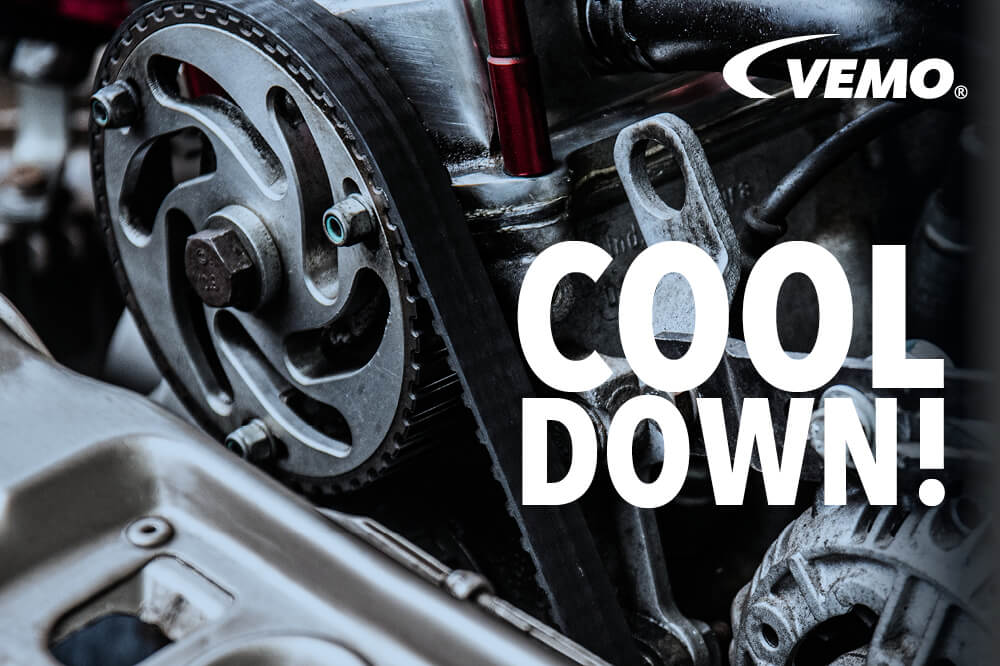 Through thermal management, the optimum operating temperature in the engine compartment is reached and hold at constant level as soon as possible. This ensures an efficient and low-pollution combustion. There is a large proportion of energy converted into heat during fuel combustion. This thermal energy must be optimally and gently removed from the engine compartment to the outside air to protect all components of the engine against damage due to overheating.
Furthermore, the thermal energy is efficiently used for the heating of the vehicle interior. The heat of combustion is distributed to the engine components first of all until it reaches the engine coolant. The coolant circulates permanently through the engine compartment and is cooled down again by the engine cooler at the front of the engine compartment.
The engine cooler is protected by the airstream as well as by the electrical or mechanical fan. So that the engine compartment can achieve is optimum combustion temperature as quickly as possible, the thermostat, water pump and expansion tank play a crucial role in particular.
The individual components are connected by pipelines, hoses and flanges with each other and are thereby combined to a closed cooling system. You will find all components in the extended VEMO, VAICO and ACKOJA range.
Quality is very important to us!
Water Pump & Timing Belt Set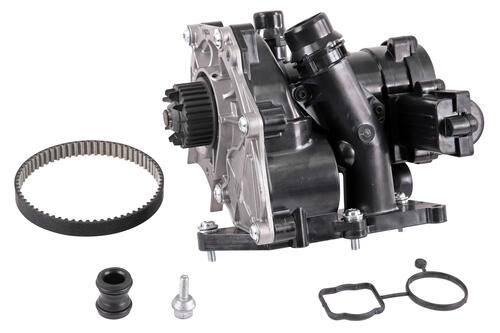 A1,A3,A4,A5,Q5, Passat,Golf,Ibiza
Water Pump & Timing Belt Set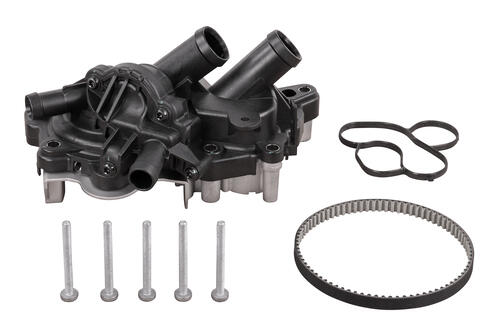 Ibiza,Fabia,Polo, Mii,Citigo