EXPERT KITS+
VIEROL's EXPERT KITS+ contain complete repair solutions designed by experts that facilitate part identification and their procurement for workshops, and also help keep stocks at manageable levels.
Expert Kits+
Practice-oriented repair sets
in one box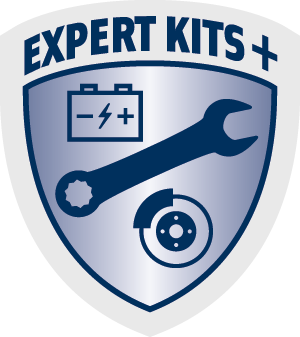 Reparatursätze - perfekt kombiniert
The service-oriented EXPERT KITS+ meet the highest of standards with respect to assembly ease and installation reliability, whilst also saving time and money. In our EXPERT KITS+ we combine spare parts with additional components, which are necessary for the repair, to practical repair kits. Examples are gear filter kits, timing chain sets, PDC sensors und EGR kits as well as filter and coupling sets. Using EXPERT KITS+ ensures that components are ideally matched to one another and does away with the search for necessary accessory parts for the repair. This simplifies the entire procurement process and significantly reduces the repair time in the workshop.
EXPERT KITS+ Catalogue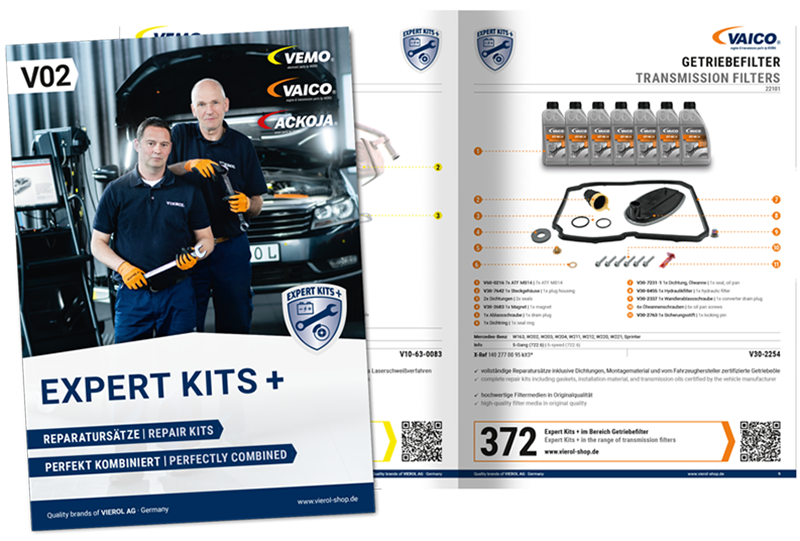 view catalogue
EXPERT KITS+ Flyer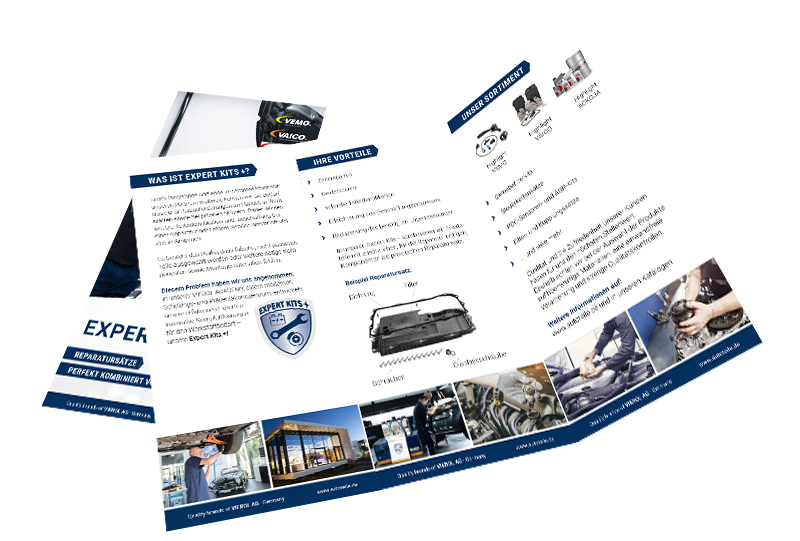 view flyer
EXPERT KITS+ simplifies the procurement process and reduces the required storage resources. The necessary parts for a repair or service don't need to be individually identified and procured. That saves time, money and storage place.
VEMO HIGHLIGHT
V22-63-0019
VAICO HIGHLIGHT
Expansion Tank, coolant
V20-3453
ACKOJA HIGHLIGHT
Filter-Set
A52-2007
Our new Website
For more information, highlights and examples, visit our new website:

www.expertkits.de/en