Timing chain kits from VAICO
The timing chain, one of the most common technical solutions for connecting the crankshaft to the camshaft in modern combustion engines and thus determining the timing. Read more about the advantages of VAICO timing chain kits and look for suitable products in our range.
Function
The timing chain runs over different gear wheels and slide rails and is kept taut by tensioning elements and chain tensioners. This prevents the chain from swinging or knocking.
What types of timing chains are available?
Timing chains are available in different types of construction, e.g. as roller, pin or toothed chain in simplex or duplex version. Due to constantly decreasing installation space and the need to reduce weight, current engines are almost exclusively equipped with simplex chains, while at the same time increasing power and torque.
This development leads to the fact that the timing chain drive, which was considered maintenance-free in the past with life expectancies of more than 500,000 km for duplex chains, is increasingly becoming a wearing part and an initial change of the timing chain in some engines becomes necessary after only 50,000 km.
How do you recognize problems in the timing chain?
The problems are usually announced by rattling noises from the engine, but can then worsen until the timing is changed and the engine indicator light comes on, or even cause the chain to break, which usually results in major engine damage when pistons and valves collide. In most cases, the causes are elongation of the chain due to wear or a defective chain tensioner.
Repair of the chain drive
When repairing the chain drive, VAICO recommends replacing the timing chains installed in the engine with all tensioners, slide rails and sprockets at the same time in order to overhaul the complete system with matching new parts.
What does VAICO offer for timing chains?
VAICO offers a comprehensive range of more than 130 timing chain kits as EXPERT KITS+, with all necessary components and installation material, always manufactured with the original chain. Over 60 of these EXPERT KITS+ are even manufactured exclusively with OE components and receive the quality seal "Q+, OEQUIPMENT QUALITY Made in Germany".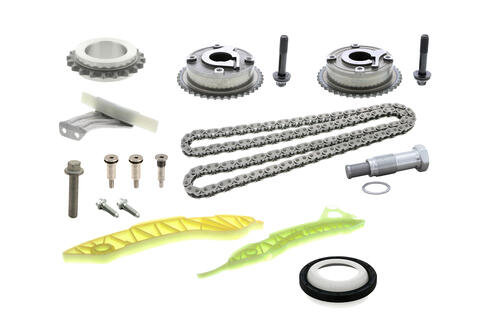 BMW F20/21, F30/31, Mini 1.6 N13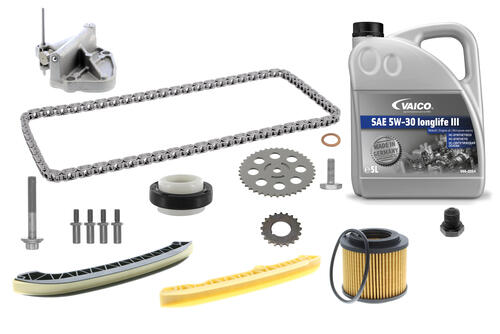 VW Fox, Polo
Škoda Fabia
Seat Ibiza 1.2 AMY, BMD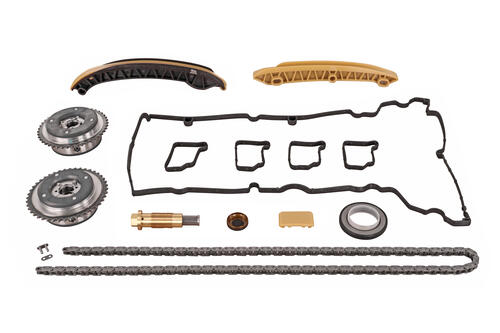 Mercedes-Benz W203, 204, 211, 212, Sprinter M271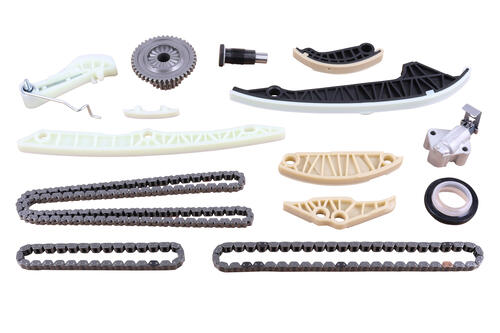 AUDI A3, A4, Q3
VW Golf, Jetta, Passat
Seat Leon
Škoda Octavia