VAICO transmission service for automatic transmissions: New workshop concept supports workshops
VAICO has set itself the goal of supporting workshops in all aspects of automatic transmissions, their maintenance & care and the resulting opportunities in the service business as a service partner and to ensure even greater customer loyalty.
Automatic transmissions are becoming increasingly popular, which also results in an increased demand in workshops for the care and maintenance of such transmissions. With the new workshop concept, VIEROL's experts support workshops in setting up and marketing the automatic transmission service as an additional source of income and service. In doing so, affiliated system partners can draw on the know-how of the VIEROL ACADEMY by means of training and comprehensive technical tips.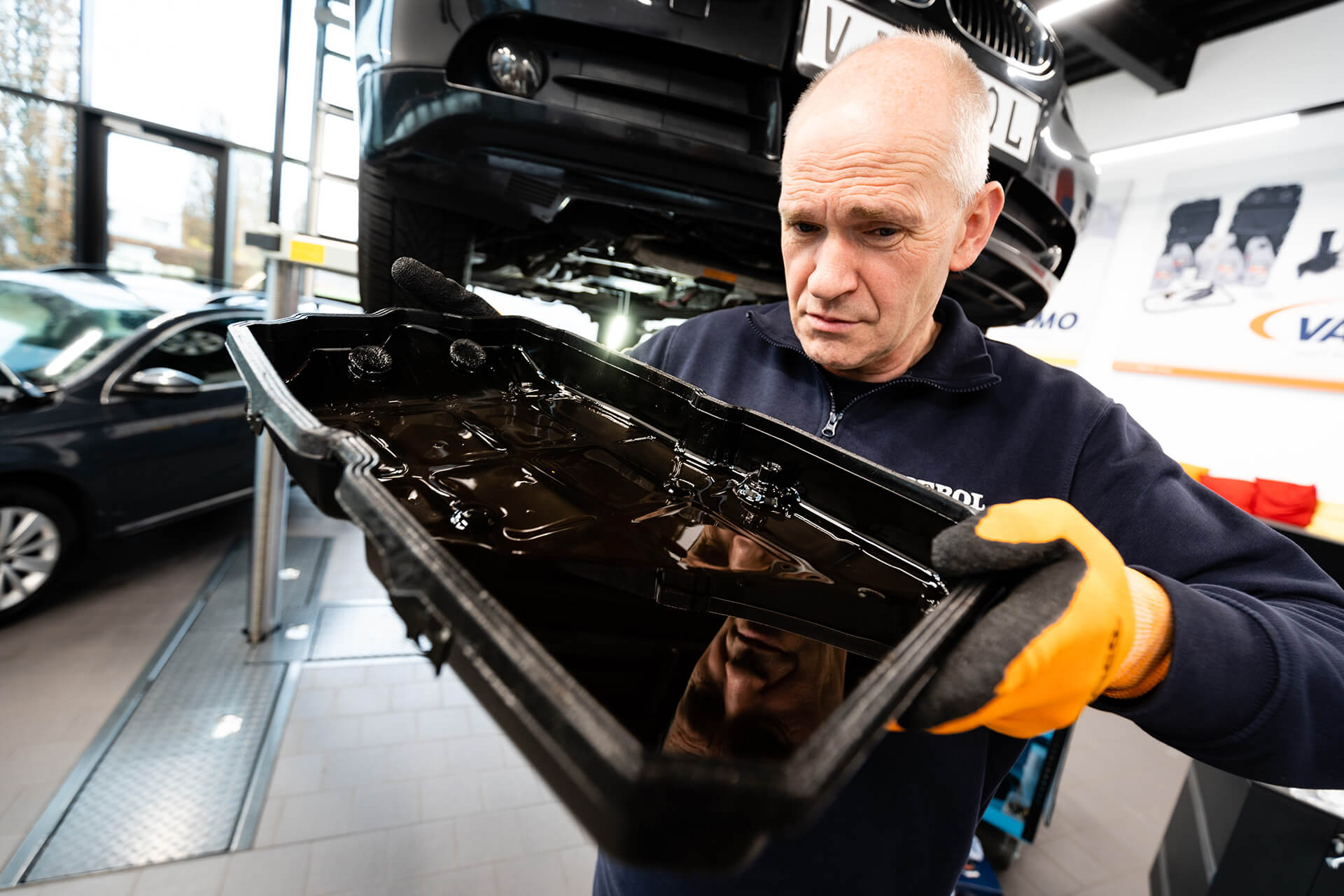 "The still widespread belief that automatic transmissions can do without oil changes is outdated today. The transmission, as well as the oil used in each case, are exposed to high loads and require regular maintenance. In addition, the driving comfort suffers and conspicuous features such as starting weakness, jerking and delayed shift points of the automatic transmission occur",
says Arend Rogge, master mechanic of the transmission specialists at VAICO.
VAICO transmission service - range and performance
Affiliated partners of the new concept can now draw on the know-how of the Vierol Academy. Among other things, they can attend training courses and receive comprehensive technical tips. The VAICO transmission service, for example, offers a transmission filter kit assortment with matching transmission oil as well as a flushing device including adapters, a support hotline and a marketing kit. Participation in the joint online presence is intended to attract additional customers to partner businesses via the central workshop finder with integrated appointment-making function.
"With the VAICO transmission service, together with the parts trade, we are helping interested workshops to position themselves even better in the market and to offer their customers an additional high-quality service. Participation in the joint online presence at www.vaico-transmissionservice.com brings additional customers to the partners via the central workshop finder with integrated appointment-making function."
Ibrahim Chahrour, Head of Marketing & Product Management at VIEROL AG.
Interested workshops can participate in existing concepts and the established workshop presence will remain in the foreground. In outdoor advertising, "VAICO transmission service" signage as well as an entry of the workshop on www.vaico-transmissionservice.com will be used to show motorists the competence in the maintenance and care of automatic transmissions. Further marketing support in the form of online marketing as well as a basic set of advertising material and flyers are included free of charge. All VAICO products that workshops need for professional transmission service are available from participating wholesale partners.
Further information: www.vaico-transmissionservice.com
VAICO transmission service - Become a system partner
VAICO transmission flush on Mercedes W211 with 5G-Tronic