Tech-Info: EGR-Valves
Ever stricter exhaust gas regulations ensure that the emission reduction must be improved. Especially with diesel engines, the reduction of nitrogen oxides (NOx) is becoming increasingly important.
TECH-INFO

To meet these demands, the quality brand VEMO offers you a wide range of high-quality EGR valves.
Depending on the design, our EGR valves are controlled electrically, with negative pressure or in combination. Furthermore, VEMO offers a large number of EGR valves, which are equipped with an electrically or pneumatically switched bypass flap. This allows the exhaust gases to pass the EGR cooler in the warm-up phase, so that the engine and catalytic converter reach the optimum operating temperature as quickly as possible and an even cleaner and more efficient combustion takes place.
We are always guided by the needs of our customers. Therefore all of our EGR valves includes gaskets and get shipped in shockproof packaging for safe storage and transportation.

Symptoms
engine running unevenly
malfunction indicator light (MIL) lights up
increased fuel consumption

Reasons for failure
heavy sooting or coking
defect in the vacuum control
defect in the electrical regulation
malfunctioning valve
incorrect valve clearance
unclean combustion
wrong software version in the engine control unit
wrong or used (burnt) engine oil

Consequential damages
wrong exhaust figures
destruction of the exhaust control system (particulate filter / oxidation catalyst)
damage to the engine mechanics caused by high exhaust gas temperatures
heavily soiled air filter
defective air mass sensor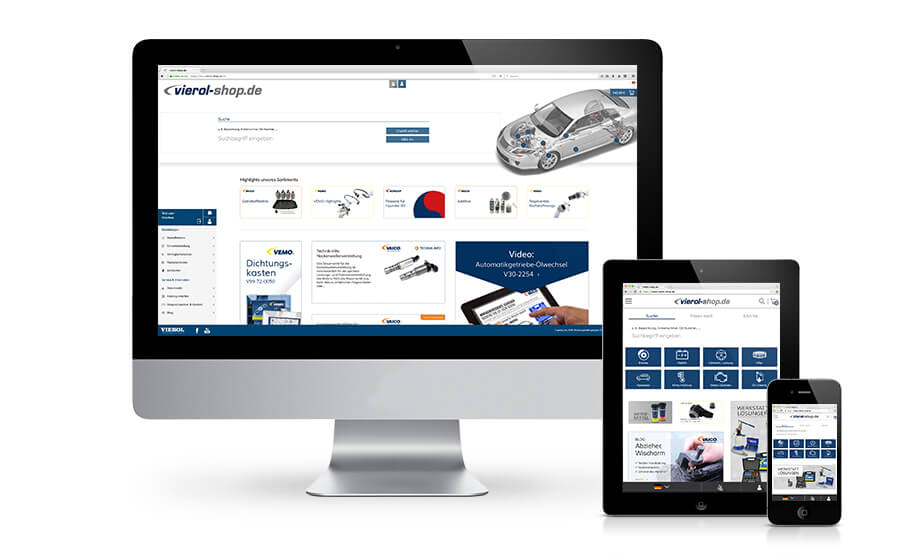 EGR-Valves by VEMO
More than 280 EGR valves can be found at www.vierol-shop.de
including over 200 articles in first-class Q+ quality
all EGR valves include gaskets
shockproof packaging for safe storage and transport
Watch the installation instructions

» Download as PDF

» Discover the range